XBRL Reader – XBRLViewer
Reporting Standard has created XBRL Viewer; a viewing XBRL reports tool specially designed for the business user.
Our XBRL Viewer is a simple and intuitive desktop tool with you can review all the XBRL reports details. In addition to this, you will have the possibility to export the report to Excel.
By clicking on the link to the right you are allowed to download the XBRL viewer for your use.
Viewer, among other things, allows:
Interface change between:

Tradicional mode: using presentation linkbase on the left and dates as columns.
Multidimensional mode: user can choose what to place in table columns.

Multifunctionalities:

Language: User will choose the language, and text labels.
Company: User will be able to decide which data and which company to visualize.
Content: User can decide which form he wants to see.

Visualize:

Numerical data with reported units and decimals precision for the reports.
Using icons, reported elements for the beginning and the end of the exercise, indeterminate instants or periods of time.
Long text content fields and HTML format used in US-GAAP and IFRS 2010.
All reports elements dimensions and values.

Analyze contexts and Taxonomy by classifying data in logical columns.
Add drop-down boxes showing more information when you hover over the data.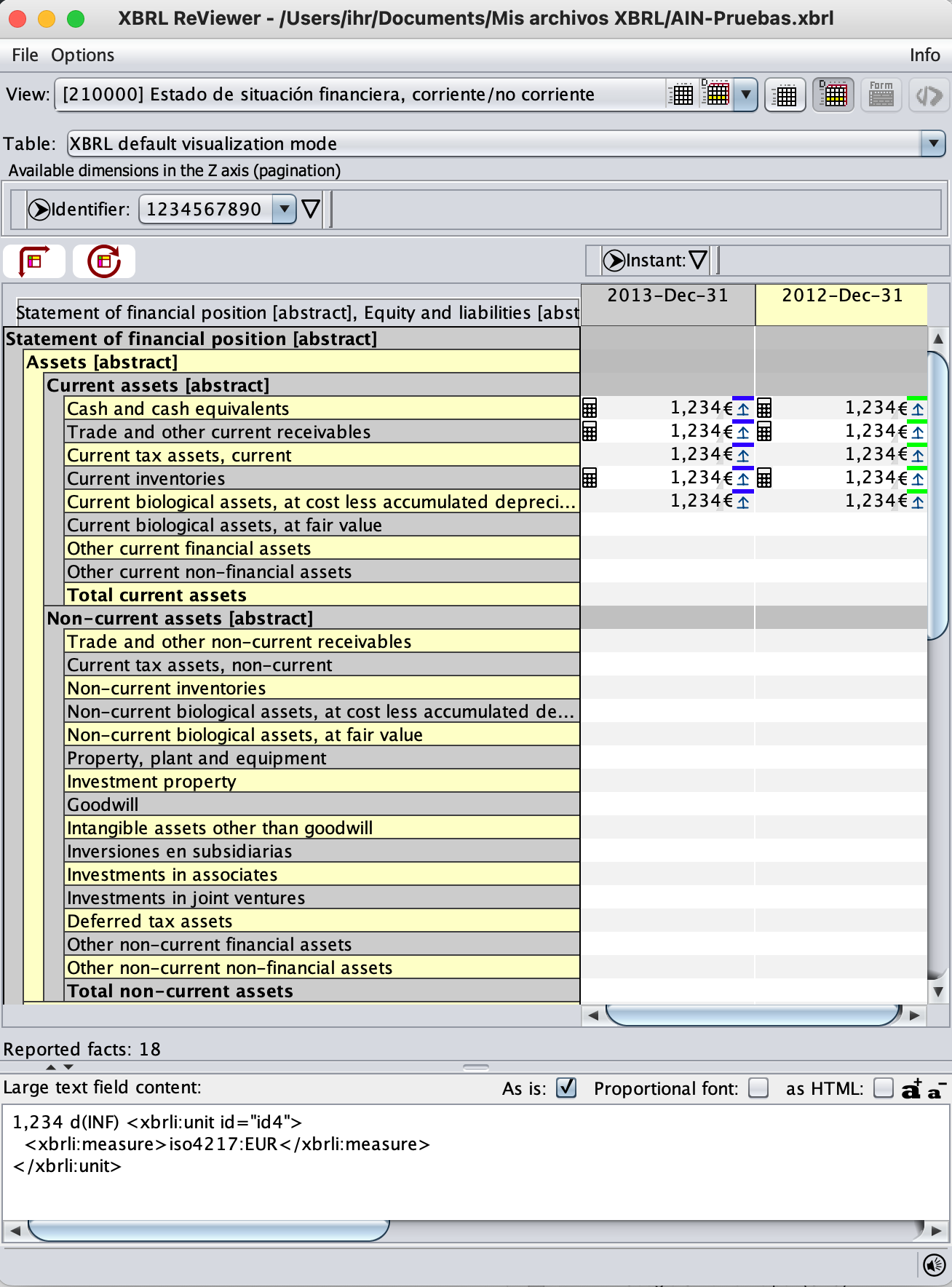 This screenshot corresponds to the Viewer interface; you can perform all actions you need with it.
Screenshot above shows Coca Cola report balance sheet contents published in SEC. You can open said report whit the Viewer by clicking on this link (XBRL Viewer istallation is needed) COCA COLA XBRL Data from SEC
This Reporting Standard product let companies and financial checkers to visualize XBRL reports in order to analyze them in a simple way to the customers; they can read them and show them in their screens.